Land Surveying : Accuracy in Measurement
Surveying Services For Commercial and Residential Projects in Bend and Throughout Central Oregon
HWA's team of highly trained surveyors brings extensive experience in land surveying, mapping, geomatics, and land planning to clients in both public and private sectors throughout Bend, Oregon, and the entire Central Oregon region.
The Latest in Surveying Technology and Equipment
Today's land surveying projects require the latest technologies to ensure accuracy. HWA employs  Static, Fast-Static, and Real-Time Kinematic (RTK) GPS.
Our equipment also includes robotic and conventional total stations. Each of our survey trucks is equipped with differential leveling equipment. Count on HWA for accurate and reliable construction surveying throughout the entire Central Oregon area no matter what the challenges.  
For construction projects requiring the mapping of ground surfaces beneath bodies of water such as lakes and streams, HWA provides hydrographic surveying using GPS integrated with echo sounding.
HWA offers survey data collection, mapping, and staking on various published coordinate systems including the local Central Oregon Coordinate and the Oregon State Plane Coordinate systems.  
Our surveying services include:
Control Surveys
Topographic Surveys
Hydrographic Surveys
Boundary Surveys
ALTA Surveys
Development Platting
Construction Staking
Legal Descriptions & Easements
Land Divisions
Lot Consolidations
GIS-Ready DataD
Whether you need a simple land survey for a potential home development project or an extensive ALTA survey for a commercial construction undertaking, HWA surveyors are ready to get to work for you.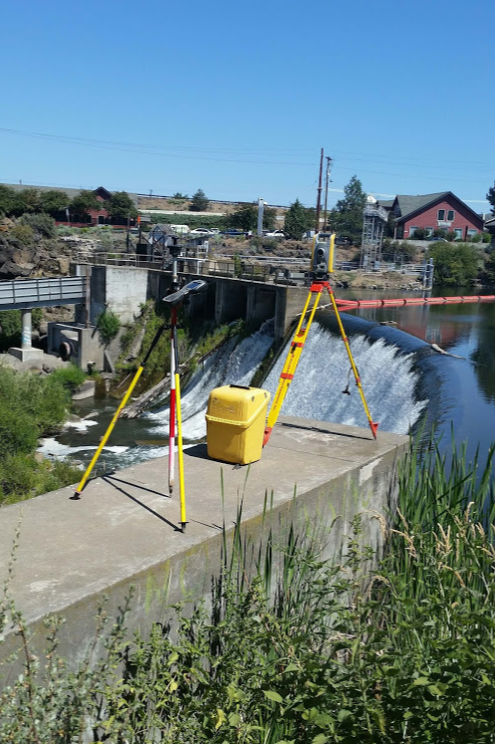 Precision Surveying Services You can count on
Contact us to discuss your project and goals